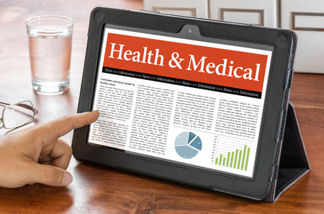 Resources
Below are two listings that provide important links for aging and senior care:
I. Government Support Web Sites
II. How To Replace Legal Documents
I. Government Support Web Sites:
Texas Health & Human Resources: Aging
The Texas Health and Human Services (HHS) offers a range of services. Find out about them on their user-friendly web site.
Administration for Community Living
ACL serve as the Federal agency responsible for increasing access to community supports, while focusing attention and resources on the unique needs of older Americans and people with disabilities across the lifespan.
Eldercare
This helpful website offers fact sheets, booklets and links to federal websites.
U.S. Department of Housing and Urban Development
Here you can find information on affordable housing for seniors and rental assistance, among other topics.
The National Council on Aging
Provides a list of federal and state assistance programs.
Department of Veterans Affairs
Veteran's benefits provide those who have served their country (some benefits extend to their spouses as well) financial assistance during their retirement years. To learn if you are eligible, visit this website and review the information under "Veteran Services."
Disability
A comprehensive guide on disability programs and services, including Social Security benefits and affordable, accessible housing. The website provides links to federal, state and local government agencies; academic institutions; and nonprofit organizations.
II. Replace Legal Documents:
*
Social Security Card
Social Security Administration
To replace your social security care or change information on your card, fill out Form SS-5(Application for Social Security Card).
*
Birth Certificate in the United States
Vital Records
Select the birth state. You will need to provide some basic information: Name of the person born, date of birth, place of birth (city or county), father's name, and mother's name (including maiden name).
*
Birth Certificate outside the United States
Replace a Consular Report of Birth Abroad (CRBA)
Only the individual whose birth is recorded on the document, an authorized government agency, or a person with written authorization may replace a Consular Report of Birth.
*
Federal Income Tax Return: Copies
For copies of federal income tax returns, call the nearest office of the Department of the Treasury or Internal Revenue Service and ask for Form 4506 (Request for Copy or Transcript of Tax Form). To speak with an IRS representative, call 800-829-1040. You can reach the Taxpayer Advocate Service by calling 877-777-4778. See Publication 1546 ("The Taxpayer Advocate Service of the IRS").
*
Marriage Licenses/Dissolutions & Adoption Decree: Copies
You may be able to request replacements electronically via
Vital Records
. If you cannot request online, then do the following:
In Your State:
To replace marriage licenses and marriage dissolution or adoption decrees, contact the main office of the county government in which the license was obtained, the marriage occurred, or the dissolution or adoption was filed and ask where these records are kept. If you're not sure which county the original document was issued by, contact the office in your state where these records are kept (typically the Bureau of Vital Statistics in the Department of Health). There will be a charge for replacing these records, usually due at the time of the request. You will likely be asked to provide name(s) on the record, date of the event, and location of the event (city or county).
Out of State:
If the marriage, dissolution, or adoption occurred outside your state, contact the District Court of the county in which the event took place or the state's Bureau of Vital Statistics.
*
Military Discharge Papers and Other Records
Veterans' Service Records
You or your next of kin (un-remarried widow or widower, son, daughter, father, mother, brother or sister) may request your military service records Online, by Mail, or by Fax.
*
Citizenship and Naturalization Papers
USCIS, Form N-565
An
Application for Replacement of Naturalization/Citizenship Document
(Form N-565) is used to request citizenship and naturalization papers.
*
Property Deeds
In your state:
If the property deed was recorded, contact the Registrar of Deeds in the county where the property is located. Copies are certified for a fee. If the property deed was not properly recorded, you may have to obtain a new deed from the previous owner.
Out of state:
To replace lost or destroyed deeds, contact the clerk and/or recorder at the courthouse in the county where the property is located.
*
Vehicle Title
In your state:
Contact your county treasurer's office or the Motor Vehicle Division. Usually, there is a charge for this service and the new form must be signed in front of a notary public.
Out of state:
You can get the contact address in other states from your county treasurer, or visit
DMV.org
for information about vehicle titles in each state.
*
Will
If your will is misplaced or destroyed, contact the attorney who prepared it. If your circumstances have changed, a new will may be appropriate.